Visul Key In Station Refurbishment
Nexus, which owns and manages the Tyne & Wear Metro, is investing £40m in modernisation work over the next 12 months.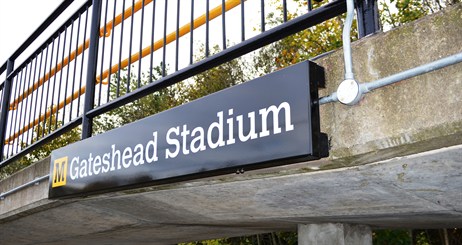 The project focuses on station refurbishment, track replacement and essential new technology.
The work forms part of the £389m Metro: all change modernisation programme, a Government funded scheme to modernise the Tyne & Wear Metro which began in 2010.
Director of Rail and Infrastructure for Nexus, Raymond Johnston, said "We have £40m of investment lined up over the next 12 months as part of our Metro modernisation programme."
Locally based construction company Visul Systems were commissioned to supply 400m2 of anti-slip surfacing, 140 linear metres of surface mounted tactile paving warning surfaces and line marking paint to Nexus contracting team as part of the full platform refurbishment package.
Britdex CPM Tredseal was installed on the station platforms as a combined waterproof wearing and skid-resistance system.
Britdex CPM Tredseal fought off stiff competition and was specified by the client because of its key performance indicators which includes excellent track record, ease and speed of application resulting in minimal possession times and a faster return to service. Other benefits include:
Based on BBA technology

Rapid set can be trafficked within two hours

Easy and quick application

Aesthetically pleasing finish

Lightweight, tough, flexible and hard wearing

Versatile surfacing, suitable for application on a number of different surfaces

This system can be applied even at low temperatures
Surface Mounted Tactile Paving Warning Surface
Since its formation in 2000 Visul Systems has grown into the UK's leading manufacturer of tactile paving systems  and is the only 'stick on' system with a tried and tested track record spanning over 15 years. The product delivers several added value benefits compared to other similar products in the market:
No surface excavation required

Network Rail & London Underground approved

Rapid installation

Adheres to most construction surfaces

Hard wearing & durable

Lightweight and easy to transport

No 'hot works' adhesive only application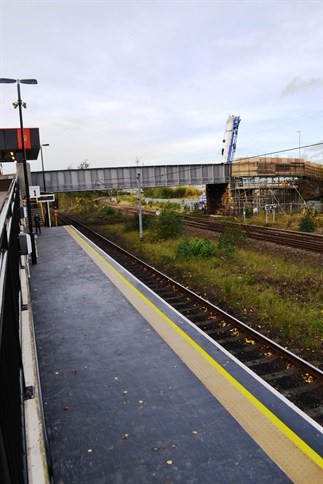 For more information please call +44(0)191 402 1960 or email info@visulsystems.com