Network Rail Play It Safe With Visul Systems!
Network Rail specified Visul Systems surface mounted tactile paving for the upgrades to both platforms at West Dulwich Station in South London.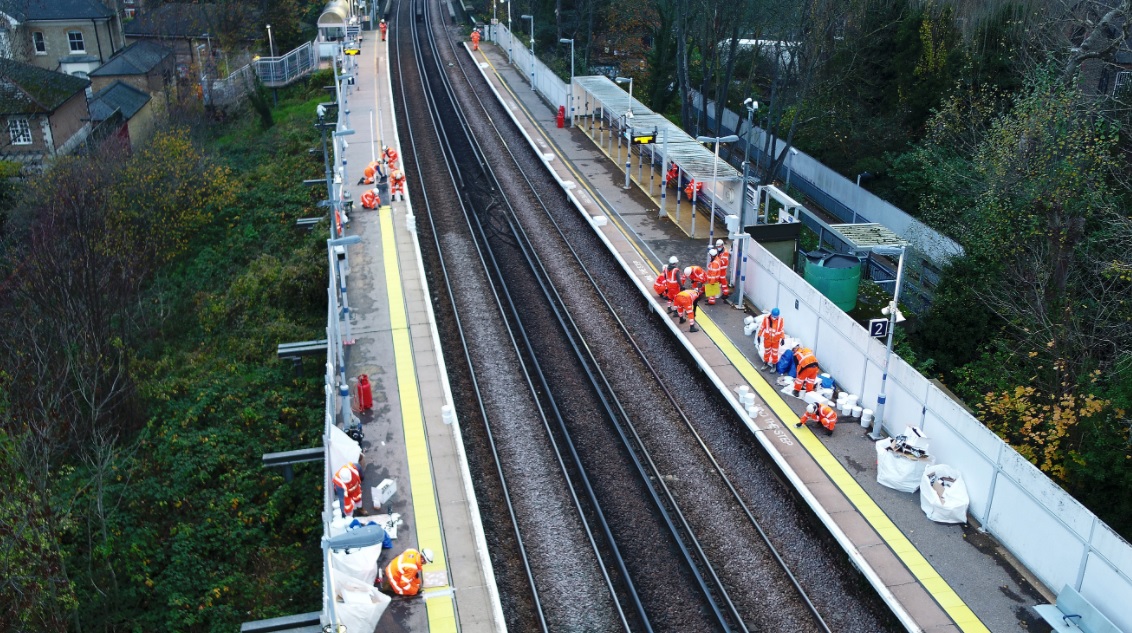 Sisk Rail and Installers Pro Rail Services Ltd, working on behalf of Network Rail, and with on-site support from Visul Systems, laid 850 Visul tactile's during a 12 hour possession.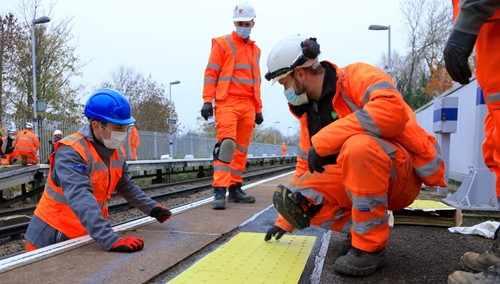 Over 100,000 Visul Systems tactiles will be installed on more than 200 platforms as part of a major station upgrade by Network Rail along the Kent and Sussex routes. Visul Systems chamfered edge tactile has been chosen due to the quick return to service along with time and cost savings offered when compared to other methods.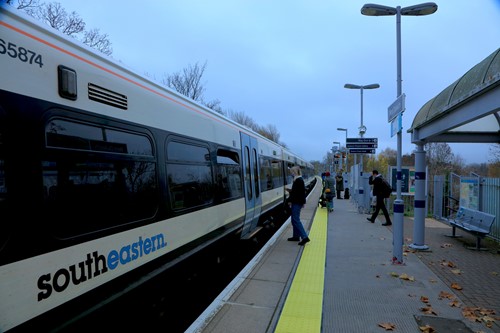 Visul Systems surface mounted tactile paving incorporates raised profiles to alert the visually impaired to a potential danger ahead. Manufactured in the UK, Visul Systems supply 7 different profiles of tactile across the highways and rail industry. With a track record spanning more than 20 years, you can be sure that Visul Systems will keep you safe and stand the test of time.

For more information please call +44(0)191 402 1960 or email info@visulsystems.com